Professor Andre's Alpine Choir performed annually for several years at The Exchange as part of a UK tour. Dressed in Swiss costume, they performed a mix of sacred and non-religious tunes with some musical sketches. This was part of a programme of events promoted by the Temperance Movement. The Blackburn Times advertised the show which ran for 6 nights from Monday 13 February 1882, with a Friday night gig in aid of Blackburn Infirmary attended by the Mayor of Blackburn, John Lund.
The Temperance movement was dedicated to encouraging moderation and fiscal prudence, particularly among the poor, and one of the pillars of its programme was the abstention from alcohol. It began in earnest in 1832, when industrialist Joseph Livesey and eight other notable people pledged to give up alcohol, encouraging others to follow their example. By the middle of the century, the Temperance movement was organising meetings, events and concerts such as this throughout Britain, showing people that they could enjoy themselves without drinking or spending time in public houses.
The Blackburn Temperance Society flourished under Mrs Elizabeth Ann Lewis. The society eventually operated from this base at Lees Hall from 1891 which could accommodate 600 people. (below). You can just see the water fountain on the corner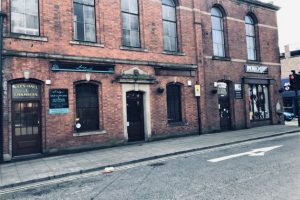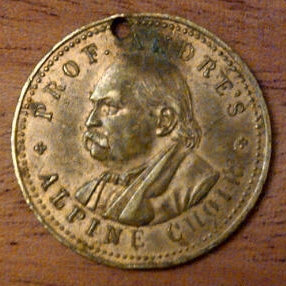 Small Temperance tokens were distributed prior to the concert as an advertising tool (above).